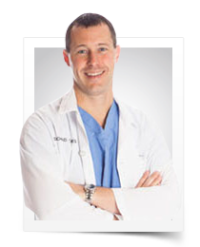 Dr. Chad Coles
MD, FRCSC
Clerkship Director, Fellowship Director
Locations: QEII Health Sciences Centre
Specialities: Trauma


Chad P. Coles is a full time Associate Professor of Orthopaedic Surgery at Dalhousie University. He completed medical training at Dalhousie University School of Medicine in 1997 followed by a Residency in Orthopaedic Surgery ending in 2002 at Dalhousie. 
Clinical Data:
2013 − 2014 Patient Visits: 1,946 OR Cases: 489 ER Admissions: 92
2012 − 2013 Patient Visits: 2,012 OR Cases: 465 ER Admissions: 69
2011 − 2012 Patient Visits: 2,051 OR Cases: 500 ER Admissions: 64
He then went on to complete a 1-year clinical experience in Orthopaedic Traumatology at Harborview Medical Center in Seattle, Washington where he remained on staff as acting Assistant Professor for a second year. Returning to Halifax in 2004, he remains on staff at the Queen Elizabeth II hospital in the position of Associate Professor. Dr. Coles is a member of the Orthopaedic Trauma Association and Canadian Orthopaedic Association, acting on the Continuing Professional Development Committee of the COA. His area of interest is adult orthopaedic trauma and reconstruction of post traumatic deformities. Research interests include outcomes following trauma.