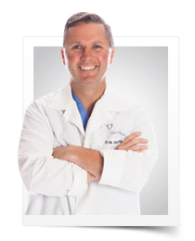 Dr. Mark Glazebrook
MD, FRCSC, MSc, PhD
Department of Surgery, Fellowship Director
Locations: QEII Health Sciences Centre
Specialities: Foot and Ankle, Sports Medicine


Mark Glazebrook is a full time Associate Professor of Orthopaedic Surgery at Dalhousie University with a cross appointment to the School of Biomedical Engineering.
Clinical Data:
2013 − 2014 Patient Visits: 3,293 OR Cases: 338 ER Admissions: 81
2012 − 2013 Patient Visits: 3,556 OR Cases: 296 ER Admissions: 64
2011 − 2012 Patient Visits: 3,109 OR Cases: 318 ER Admissions: 50
He completed his medical training in 1994 and completed sub specialty training in Orthopaedic Surgery in 1999 at Dalhousie.  He then went on to complete a fellowship in Orthopedic Foot & Ankle and Sports Medicine at the University of Western Ontario. This was followed with a PhD in Achilles Tendon Disease at Dalhousie University while working part time in clinical practice.  He was appointed Assistant Professor of Surgery and full time staff at the Queen Elizabeth II Health Science Center in 2004, then promoted to Associate Professor in 2009.  Dr. Glazebrook devotes 80% of his working time to clinical practice focusing on Orthopedic Foot & Ankle Reconstruction and Sports Medicine. During research time focus is on outcome studies on ankle arthritis and of foot and ankle pathologies. Currently Dr. Glazebrook serves as an international editor for Foot and Ankle International, JBJS(A), JBJS(Br). He is a past American British Canadian (ABC) Orthopaedic Travelling Fellow.
For information on a Foot and Ankle Fellowship with Dr. Glazebrook, please click here.