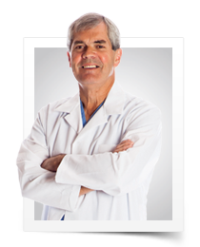 Dr. Gerald Reardon
MD, FRCSC

Locations: QEII Health Sciences Centre
Specialities: Arthroplasty, General Orthopaedics


Gerald P. Reardon, M.D., is a full-time Associate Professor of Orthopaedic Surgery at Dalhousie University.  Dr. Reardon graduated from the Dalhousie University Medical School in 1974. 

Following two years of Family Practice in Sydney, NS, he entered the Orthopaedic Surgery Residency Training Program at Dalhousie University, completing the program in l981.  He obtained his fellowship in Orthopaedic Surgery from the Royal College of Physicians and Surgeons of Canada in November, 1981.  He completed a Clinical Fellowship year in Orthopaedic Surgery at the University of Toronto in June, l982, and then returned to Halifax commencing his Orthopaedic Surgery practice at the old Halifax Infirmary.  He has been a full-time active staff member of the Division of Orthopaedic Surgery at Dalhousie and at the Queen Elizabeth II Health Sciences Centre since l982.  Dr. Reardon has served as the Program Director for Residency Training in Orthopaedic Surgery from l997 – l999 and also served as Chief of Orthopaedic Surgery for Dalhousie University and for the Queen Elizabeth II Health Sciences Centre from l999 – 2005.  Dr. Reardon is a member of the Canadian Orthopaedic Association and the American Academy of Orthopaedic Surgeons.  He is also a diplomate of the American Board of Orthopaedic Surgery, becoming Board certified in l984.