Dr. Michael Dunbar named as research chair
By Marc Butler and Dr. Michael Dunbar | Posted to this site on: Sep 17, 2015
Dr. Michael Dunbar named as research chair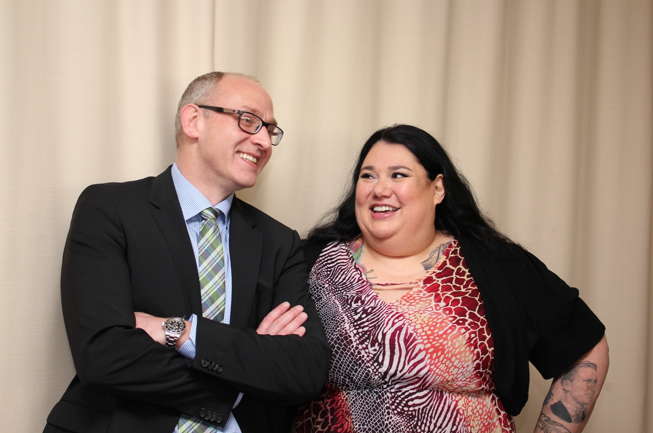 Yesterday among donors, partners, colleagues and friends, Dr. Michael Dunbar was named the inaugural QEII Foundation Endowed Chair in Arthroplasty Outcomes.
Orthopaedic surgeon at the QEII Health Sciences Centre and a professor at Dalhousie University in the Departments of Surgery, Biomedical Engineering, and Community Health and Epidemiology, Dr. Dunbar's research will focus on improving delivery of care and outcomes for arthroplasty patients, giving them timely access to care and better quality of life. Arthroplasty is a surgical procedure to restore the integrity and function of a joint.
Each year, over 6,600 Atlantic Canadians receive orthopaedic surgery – 1,200 of those receive hip and knee replacement surgery. Nova Scotia has significant challenges associated with the delivery of arthroplasty care, including long wait times for surgery and even more concerning, a higher failure rate than the national average.
"The power of this chair position is how it intersects with many disciplines and the ability to look for patterns," explains Dr. Dunbar. "Atlantic Canada is chronically behind in arthroplasty outcomes and we need to know why. As chair, I can align with national and international efforts and research data to improve arthroplasty care and bring that learning here to the QEII." The QEII Foundation Endowed Chair in Arthroplasty Outcomes is a $2.8-million investment and was made possible through generous QEII Foundation donors, and funding partners BMO Financial Group and the QEII Health Sciences Centre Division of Orthopaedic Surgery.
Full Story – http://qe2foundation.ca/file/stay-connected/Arthroplasty-Chair-Media-Release.pdf